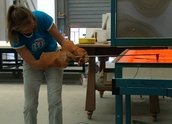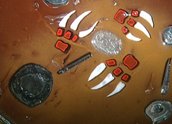 Message Stick – Wathaurong Glass (2003)
Synopsis
The Wathaurong community of Geelong began a glass business in order to provide employment for their people.
Curator's notes
Geelong's Wathaurong community produces glasswork inspired by Aboriginal designs. The work is breathtakingly beautiful, and the initiative has a vision that provides a framework to support the future of Aboriginal glasswork.
Presented by Rachel Maza, this is episode 23 in series 4 of Message Stick.