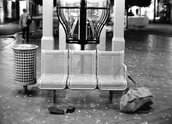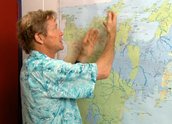 Message Stick – The Long-grassers (2005)
Synopsis
An exposé on the homeless Aboriginal people of Darwin, known as 'long-grassers'.
Curator's notes
The issue of the long-grass people is a contentious one to the Darwin community. While Mission Australia offers them support, the general community of Darwin are invested in removing the long-grassers, who are highly visible and live without toilet and shower facilities. This episode deals with both the compassion and the bigotry that the long-grass people evoke by their mere presence.
Presented by Rachel Maza, this is episode 19 in series 7 of Message Stick.