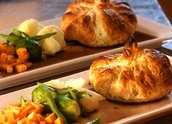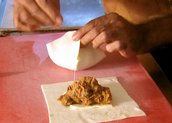 Message Stick – Black Olive (2005)
Synopsis
Mark Olive (aka the Black Olive) uses native ingredients to prepare cuisine with a local flavour.
Curator's notes
Mark Olive has been a chef for more than 20 years. With his experience, he has developed dishes that use native herbs and spices to give his food an authentic Australian flavour.
This episode of Message Stick is presented by Rachel Maza.