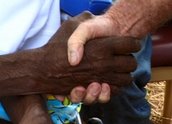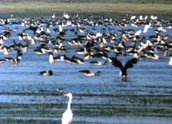 Message Stick – Bill's Wake (2001)
Synopsis
Bill Neidjie decided to have a wake while he was alive, rather than waiting until his death, to hear what everyone would say about him.
Curator's notes
Bill Neidjie, one of the traditional owners of Kakadu, talks about his experience of living on his land as a young boy. Bill brings together his community to celebrate his life while he is still alive, providing a wonderful opportunity to recall those special moments in his life. A beautifully shot documentary that uses historical footage to talk about Bill's life, while also engaging with the vibrant colours of Kakadu.
This episode of Message Stick is presented by Trisha Morton-Thomas.