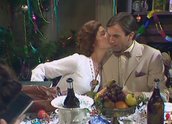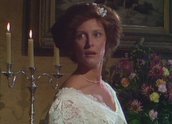 Lucinda Brayford (1980)
Synopsis
Lucinda Brayford (Wendy Hughes) is a lively and elegant but naive 18-year-old woman. Of her two suitors, Toorak socialite Tony Duff (Sam Neill) and British aristocrat Captain Hugo Brayford (Barry Quin), she chooses to marry the dashing, amoral Hugo who carries her off to England and the ancestral home 'Crittenden'. Too late, she learns that he is neither as wealthy nor as much in love with her as he made out. He gambles away her money as well as his own and refuses to give up his mistress of ten years, Mrs Fabian Parker (Virginia Rooksby), despite the fact that he and Lucinda now have a child, Stephen (played by James Adamson and Stephen Oldfield). Lucinda has an affair with one of Hugo's friends, but doesn't divorce Hugo, who is injured at the end of the First World War. Their son Stephen becomes next in line to the 'Crittenden' fortune, but he reaches maturity around the time of the Second World War. Happiness eludes Lucinda to the end.
Curator's notes
This is a four-part mini-series based on the novel of the same name by Martin Boyd (1946). While the book is a dynastic saga the producers have focused entirely on the eponymous Lucinda Brayford. Screenwriter Cliff Green (Picnic at Hanging Rock, 1975) truncates events and cuts characters, incidents and other dramatic material to fit the story into four hours. The story consequently jumps from one major event to the next.
Wendy Hughes is without doubt one of Australia's great beauties and has proven her ability as an actress in numerous films and long-running television series. She performs her level best as the beautiful and tragic Lucinda, but the truncation of the story means ultimately that the workings of Lucinda's mind and heart remain a mystery.
The mini-series was produced in-house shortly before tax concessions gave a boost to television drama budgets, benefiting mini-series like All the Rivers Run (1983), Bodyline (1984) and A Fortunate Life (1985). Director John Gauci uses every trick in the book to cover the relative lack of budget, cutting corners by dropping shots and employing corner sets and very basic multi-camera set-ups (clip one). In later scenes, he tightens shots to make half a dozen extras look like a crowd and fakes the European and English locations.
Lucinda Brayford was first aired on the ABC in 1980 and ran over four weeks for an hour a week. It is now part of a remastered DVD collection, Classic Drama, released in 2005.