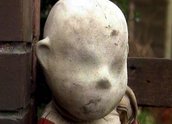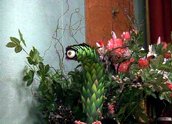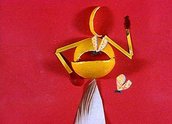 Lift Off – A Load of Old Rubbish (1992)
Synopsis
The theme of this episode is rubbish. It is in two separate 24-minute parts and has the usual Lift Off mix of live action, animation, puppetry music, documentary and fantasy. The main storyline in each part is about the Lift Off kids, interspersed with the other elements. In part A, a scruffy old doll (EC) falls off a dump truck and is rescued by Poss (Erin Pratten) and Kim (Maria Nguyen) who soon realise that EC is no ordinary doll. In part B, Paul (Luke Carroll) is fed up with babysitting his little sister Aku (Aku Bielicki), especially after she breaks his kite.
Curator's notes
A Load of Old Rubbish is the first episode of Lift Off and introduces the diverse cast of main characters, locations and segments. A busy and complex program with a great deal of early childhood expertise behind it, Lift Off was carefully designed to present a range of characters, families, and situations. Lift Off also aimed to look at, and to show the world from the child's perspective. The theme of 'rubbish' is explored in interesting ways, through the different elements of the episode.
Lift Off first aired on the ABC at 2.00 pm on Friday 8 May 1992, starting with A Load of Old Rubbish. This episode's first screening in the 4.30 pm timeslot on the ABC was Tuesday 28 July 1992.