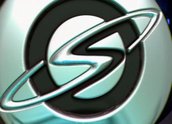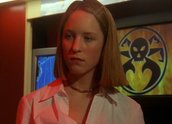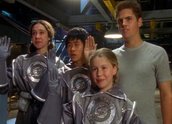 Legacy of the Silver Shadow – The Feral Element (2002)
Synopsis
Four kids' lives are changed forever when they discover the secret lair of The Silver Shadow (Tayler Kane). The Silver Shadow is a long-forgotten superhero from the 1950s who is now just a voice and a grainy image on an old computer. When the children inadvertently reactivate him, he wants Josh (Alex Hopkins) to take on the role of superhero to save the world. The super-cool Josh refuses.
The other three, new girl Alex (Hannah Greenwood), Campbell (Aljin Abella) and Gretel (Sage Butler), are more keen to prove themselves. However, after a misadventure dressed in baggy superhero outfits trying to save Josh, the Silver Shadow has to guide Josh to rescue them. Intrigued by what happened, Josh changes his mind and this unlikely team of superheroes is born. Meanwhile, in a nearby nursing home, the Silver Shadow's archenemy, The Crab (Ronald Falk), has started training his granddaughter Fiona (Eloise Mignon) to take over the family business.
Curator's notes
This series, like many other ACTF series, has the lead boy and girl aged about 13 or 14 designed to appeal to both male and female young teen audiences, balanced with a younger child, aged around 8 or 9 to attract the younger audiences. The character Gretel in this series has many delightful and successful predecessors including Bronson from Round the Twist, Maggie from Sky Trackers, and Ram in Crash Zone.
Legacy of the Silver Shadow first went to air on Network 10 at 8.00 am on Saturday 24 April 2004. It screened weekly in this timeslot, with The Feral Element first shown on Saturday 1 May 2004.