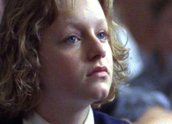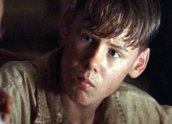 The Leaving of Liverpool (1992)
Synopsis
The story of two young lives caught up in the British child migration schemes of the 1950s. Lily (Christine Tremarco) and Bert (Kevin Jones), are transported from an orphanage in Liverpool, England to the other side of the world, to Australia, where their childhoods are stolen from them in so-called 'centres of care' where they are brutalised by those whose responsibility is to equip them for their new life. Their extraordinary strength of character and love for each other enables them to break out of the dehumanising world into which they have been thrown.
Curator's notes
When this miniseries was first broadcast in Australia and the UK it caused a sensation. Ordinary folk in Australia and Britain had no idea that there were such things as child migration schemes and that orphaned children from the UK were used as slave labour in religious institutions or farmed out as domestic servants in far flung corners of the Empire including Australia, Canada, and Rhodesia, now Zimbabwe.
When Christine Tremarco and Kevin Jones were chosen from over 4,000 applicants for the two lead roles, they were both just 14 years of age and had never acted before. Their performances are simply remarkable. When we first meet Lily (Christine Tremarco) she is terrified to leave her mother, while Bert (Kevin Jones) is a young boy with huge dreams and boundless optimism. They change before our eyes. Despite many setbacks, Lily blossoms into a woman of strength and character while Bert loses all hope and reels between delinquency and self-harm. We are left with a strong sense that his life has been irreparably damaged.
The writer of this series, John Alsop, was still working with co-writer, Sue Smith on the brilliant ABC miniseries Brides of Christ when he read a review of the recently published book called Lost Children of the Empire. Extraordinarily, the child migration schemes had continued until 1967 and John approached ABC's then head of drama Penny Chapman with this absolutely unknown story. She immediately offered development funds for Alsop and Smith to research the story in the UK.
The BBC came on board through the legendary drama head Michael Wearing (Boys From the Black Stuff, Edge of Darkness) with Steve Knapman (Bordertown and Wildside) as producer and the brilliant Mike Jenkins (Blue Murder) the director. Penny Chapman recalls that the program generated huge public interest, picked up and kept alive by news and current affairs programs both in Australia and the UK. The British Child Migrant Trust was set up to represent the interests of these young people so ruthlessly betrayed.