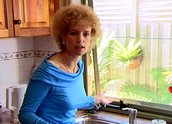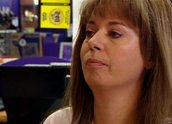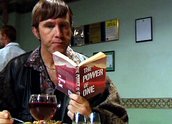 Kath and Kim – Money (2002)
Synopsis
Kath Day (Jane Turner) is worried about finding the money to pay for her dream wedding to Kel Knight (Glenn Robbins) and looks for ways to get rich quick. Meanwhile her daughter Kim Craig (Gina Riley) discovers the internet, with the reluctant help of her estranged husband Brett Craig (Peter Rowsthorn) and curiosity from her second-best friend Sharon Strezlecki (Magda Szubanski).
Curator's notes
Kath and Kim first appeared in Riley, Turner and Szubanski's sketch comedy shows Big Girls Blouse (1994-95) and Something Stupid (1998) in a series of sketches titled 'Kim's Wedding' and then 'Kim's Baby' (the latter eventually rewritten for the second series of Kath and Kim). Moving the characters from sketch comedy to the longer narrative and single focus of their own show was a leap for Riley and Turner, who had not written in this way before. Riley credits Series One's script editor Matt Cameron with helping make 'the story follow along, not tread water'. Nonetheless, Riley and Turner would always 'go for the joke first' if there were a choice between structure and finding what was funny and 'right for the characters'.
In Money, five episodes into Series One, the show's sketch comedy origins are visible but so are the benefits of its new format. Humour based on caricature, idiosyncratic dialogue, cultural references and the 'send up' is enhanced by the detail of a fully fleshed-out fictional world and the opportunity to get to know the characters better. In this episode, the relationship between Kim and Brett is an example – the pair's stock traits and broken-down marriage have already been established in earlier episodes and we now see them progress to a more flirtatious relationship, with some surprisingly sweet moments. As usual, the environmental detail is carefully crafted and rich with humour, the contributions of costume designer Kitty Stuckey and the show's art department pivotal and pushed to an extent not possible in the earlier sketch shows.
A typical episode of Kath and Kim evolves through six or seven script drafts by Riley and Turner and is read through with the cast before reaching the final shooting script. Although the script contains some costume and prop directions, it has also been passed on to the art department to add their own layers of detail. Shooting is then relatively quick: each scene taking roughly an hour to rehearse and block with the camera team, then filmed in three or four takes per shot. As the show's creators and executive producers, Riley and Turner share a collaborative relationship on set with series director Ted Emery, who they first worked with on the sketch comedy show Fast Forward (1989-92). Real locations and hand-held cameras help give the show its documentary feel.