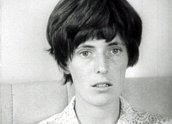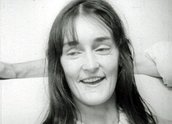 Chequerboard – It's Amazing What You Can Do With a Pound of Mince (1969)
Synopsis
Three Australian families who are living on the basic wage are interviewed about what they earn, how that money is allocated and how they view their lives.
Curator's notes
The program was filmed in black-and-white and made an enormous impression on middle-class Australia at the time. The basic wage was supposed to be sufficient to live on for a working man with his wife at home with children, without the family suffering real hardship and poverty. This program shows what had long been suspected, that genuinely hard-working people living on the basic wage could easily face serious financial difficulties if their lives were subjected to illness or unemployment at any point, while long-term unemployment or chronic illness could become a calamity for all the family.
Each Chequerboard program was thoroughly researched to find the sort of people that academics and other social researchers suggested represented a trend or new development in the community. Then people were found who were able to talk about their own lives, rather than have experts talk about them. This was very new on Australian television at that time.
The program is essentially made up of interviews with just a hint of 'living camera' to offer a taste of their daily lives. The subjects are well chosen and articulate, with heart-rending real stories. They are finding getting by really tough and they're starting to fall behind. This is most evident when we see the state of the teeth of the two women. They'd rather pay outstanding bills for their children than go to the dentist for themselves. And all this in a society that prides itself on being middle class.