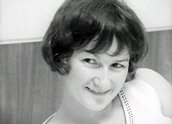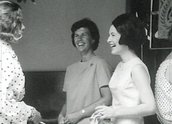 Chequerboard – It's A Big Day In Any Girl's Life (1973)
Synopsis
Two very different weddings are contrasted. One of them cements the ties between a landed family and a family of high standing in the district. The other is a wedding between two people living in the city who met on their way to work in a local shoe factory.
Curator's notes
Two very different worlds are filmed as both couples prepare for one of life's great rituals, the wedding. In the country, the father of the groom talks about 'breeding' and compares the engaged couple to pedigree livestock. He's determined that the family's illustrious tradition will continue as the young couple assume their dynastic mantle by taking over the grand family home.
The city couple are Peter and Margaret. Both their widowed mothers have struggled to make ends meet and to bring up large families alone. The star of this story is Margaret's mother. She's a great character and a loving presence, who adores her future son-in-law.
The society wedding is organised by professionals supervised by the bride's mother, while the young city couple's wedding is organised by family and friends. In the end, both have the wedding day they dreamed of.
Chequerboard was one of the first programs on Australian television to move towards today's 'living camera' style of documentary shooting. There's a long interview with each of the brides, intercut with lots of everyday activity highlighting the great disparity between the two worlds in our so-called 'classless society'. The fascinating thing is that we don't actually envy the young woman who is marrying into a landed family. There's something rather cold and calculating about this event. Our hearts go out to the family-organised and utterly loving event between Margaret and Peter.