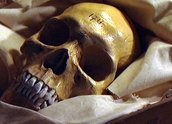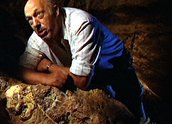 The Human Journey – Episode 1 (1999)
Synopsis
This is the first in a three-part series that describes the evolution of humankind from the heart of Africa, and its subsequent migration around the world. It presents recent genetic research that claims that all humans originated from the one tribe or family that had its origins in Africa. This episode describes how, 25,000 years before the time of the pharaohs, deer hunters roamed throughout northern Europe, living in close-knit family groups and feeling joy, sorrow and the whole range of human emotions we associate with humankind today.
Curator's notes
With some well-filmed re-creations of an imagined prehistory, and dramatised 'eureka!' moments of anthropological discovery, the filmmakers have established a very credible thesis to explain, with scientific reasoning, the history of humankind.
Hugo Weaving is a terrific narrator and the script by Roger Scholes and Andrew Waterworth is well written and easy on the ears. Roger is a film director while Andrew Waterworth was, at that time, a scientist and presenter of Beyond 2000 (1999) who had been researching and developing this story for some time. With Roger partnering as director, the visual possibilities fell into place.
It's a tall order, to re-create events from three-and-a-half million years ago, but the story is gripping as paleoanthropologists show us where they made their finds and explain how these fit into the overall picture of the history of humankind. This adds to the scientific verisimilitude of the story.
Production company Beyond needed a director to satisfy Discovery's requirement of a filmic angle before they would commit to buying the idea. Roger came in as the director and worked on the script that Andrew had already deeply researched. The Learning Channel, a partner in the series, is one of many channels that exist under the Discovery banner.
The series won the Australian Eureka Award for science media in 1999. The sequel to The Human Journey is Stories From the Stone Age (2003), also written and directed by Roger Scholes and produced out of Beyond. It's about the revolutionary impact of farming on humankind.