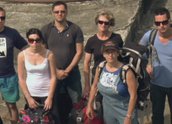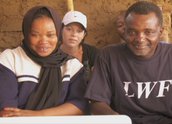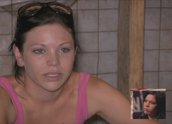 Go Back to Where You Came From – Series 1 (2011)
Synopsis
Go Back to Where You Came From, hosted by Dr David Corlett, invites participants to challenge their preconceived notions about refugees and asylum seekers by embarking on a confronting 25-day adventure, tracing in reverse the journeys taken by refugees now settled in Australia. Six 'ordinary Australians' take up the challenge. Having no idea of what is in store for them and without money, phones or ID the six are divided and billeted out with former refugees now living in Australia. The Masudi family from Burundi and the Democratic Republic of Congo and a group of immigrants from Iraq who share a modest flat, welcome the participants into their homes and openly answer questions about why they are now living in Australia and how they got here.
The participants, some of whom have never before left Australia, begin their journeys. They are rescued from a leaky boat off the coast of Darwin; live with refugees in Malaysia before bearing witness to a raid; discover the daily struggle to survive in one of the world's biggest refugee camps in Kenya; and experience life in the slums of Jordan. In the final episode, protected by UN Peacekeepers and the US military, they experience for themselves two of the world's most dangerous cities, Goma in the Democratic Republic of Congo and Baghdad in Iraq.
SBS news presenter Anton Enus hosts a studio-based, follow-up program The Response in front of an audience which includes families and friends along with refugees and advocates. The participants are invited to revisit and comment both on the experience itself and on the public response.
Curator's notes
Go Back to Where You Came From is a groundbreaking series which clearly demonstrates the power of experiential television. Although the program contains a level of artifice and situational storytelling common to reality TV, this program is a sophisticated example of the power of this genre to take both participants and audiences on an emotional as well as intellectual journey. Through the eyes and experiences of everyday Australians, the audience is able to gain insight into a highly politicised contemporary debate. The program aired only a month after Julia Gillard's federal government announced its proposed 'Malaysian solution' for the management of asylum seekers.
Scheduling the program over three consecutive nights has the potential to intensify an immersive audience experience but is also risky in terms of nurturing ongoing viewer commitment. This programming gamble clearly paid off when Go Back To Where You Came From became the highest-rating program for SBS in 2011. The producers encouraged online and mobile participation and, on its premiere night, the program became the number one trending topic on Twitter worldwide.
A skillful mix of the political, personal and experiential, Go Back To Where You Came From intercuts direct experience with expert opinion. Documentary footage, often confronting, along with a voice-over by actor Colin Friels, provides easily digestible grabs of political and geographical background. The host is academic and refugee expert Dr David Corlett, who interacts with the participants who have been carefully cast to reflect a diverse mix of views on asylum seekers and refugees in Australian society. Original music (by John Gray) adds another emotional layer to the unfolding human drama.
Interviewed in The Australian newspaper in 2011, SBS commissioning editor Peter Newman said the program was designed to show the full complexity of the issues: 'We're not taking sides. The show itself is editorially neutral. What we wanted to achieve was … emotional engagement.'
A device common to the reality genre is the use of tightly constructed backstory packages to neatly summarise the views of the participants and document their transition through their experience. Here, each participant is introduced succinctly in the first episode, both in terms of background and their perspective on the refugee issue. The strong words of the individuals are constantly revisited in view of what each person discovers about the world and about themselves through their experiences on the show. In the studio follow-up program, The Response, each participant responds to a highlights package which selects the most extreme moments from their journey.
'Reality TV' is an ambiguous term, generally identified by the use of documentary-style footage of ordinary people for entertainment. Most examples of the genre share an emphasis on factual unscripted content, feature 'real people' as opposed to professional actors, involve the creation of situations or environments controlled by the producers, and the editing of 'live' footage to enhance or create storylines. In Go Back To Where You Came From an on-camera aside from one of the participants having found out that the leaky boat they had been rescued from was in fact a seaworthy yacht adapted for training purposes, highlights their awareness of the manipulative social experiment in which they are taking part. The producers' conscious decision to include these moments adds another intellectual layer to the series and treatment of both participants and audience.
Go Back to Where You Came From was broadcast on SBS over three consecutive nights from 21-23 June 2011. The televised forum The Response went to air on 29 June 2011. A second series, featuring celebrities and public figures, was produced in 2012. The format has been sold to production companies in territories including the US, Netherlands, Sweden and South Africa, with the first international version (Send Dem Hjem, or Send Them Home) airing in Denmark in early 2013.
Go Back to Where You Came From has won many Australian and international awards including: Rose D'Or for Best Factual Entertainment, Logie Awards for Most Outstanding Factual Program, AACTA Award for Best Documentary Series, Banff World Media Festival Award for Best Social and Humanitarian Documentary and an International Emmy Award for Best Non-Scripted Entertainment.