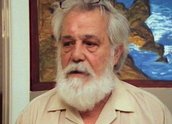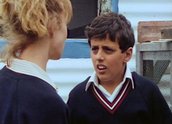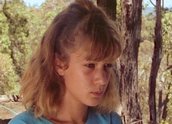 Touch the Sun – The Gift (c.1988)
Synopsis
Sophia (Vicki Serbos) and Nikos (Nicholas Hatjiandreou), two Greek-Australian kids living with their family in inner Melbourne, win a plot of land in Western Australia as a prize in a television quiz show. Sophia and her father Con (Con Laras) want to cash in the prize and buy a big new house, while Nikos and his mother Helen (Rena Frangioudakis) want to keep their cosy old home.
The children set out with their grandfather Christos (Alexis Anthopoulos) on a 3,000 kilometre road trip across the country to see their new property. In the meantime, to help pay for his dream house, Con agrees to sell the trees on the land to a logging company. He is also arranging to sell the family home.
On their new land, Sophia and Nikos meet Vera (Margaret Ford) and her son George (Bill McCluskey) who have been protecting the trees from logging. Realising the consequences of selling the trees, Sophia and Nikos refuse the offer. The auction of their home in Melbourne is still going ahead and the children and their grandfather make a remarkable effort to get home in time to prevent this.
Curator's notes
Co-written and directed by Paul Cox this film offers a glimpse into the lives of a Greek-Australian family as they struggle with cultural differences, materialism, environmental issues and family relationships. The inner urban setting and the insights into the home life of this Greek family are the strengths of this film. Overall though, it is the weakest film in the Touch the Sun series – the narrative is unstructured and it is not really told from the children's point of view.