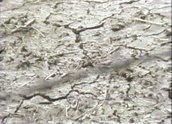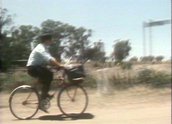 Four Corners – We'll All Be Rooned (1982)
Synopsis
Reporter Jim Downes takes us into the wheat belt in the marginal country of Coonamble, near Dubbo in NSW. The outback is now entering its fourth year of drought in this land of boom and bust. This time, the drought is accompanied by economic depression throughout Australia but, as usual, the bush is hardest hit.
Curator's notes
Four Corners has recorded a tragedy in the making, the death of a country town. Jim Downes speaks to farmers and townspeople with compassion for their plight, while the documentary style lingers over often repeated images of the Australian bush.
What dates this program more than anything else is its lack of an environmental perspective. The program never raises the issue of the suitability of this marginal country for the plough.