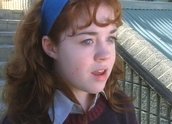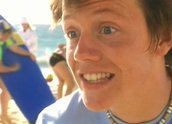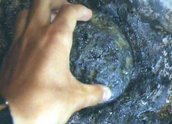 Foreign Exchange - Episode 2, Shark Attack (2004)
Synopsis
Fourteen-year-old Brett Miller (Zachary Garred) has discovered an amazing portal In the old Perth beach house where he lives, which takes him to Ireland. When Irish girl Hannah O'Flaherty (Lynn Styles) finds out about it, she wants to come to Australia from her Galway boarding school. Hannah suddenly arrives in Brett's Perth bedroom at 7 am one morning and her first adventure goes from bad to worse when she ends up having to compete in a surfing competition on Cottesloe beach. After almost drowning, she is desperate to stay out of the water. She sets off the shark alarm to stop the competition, chaos erupts and Brett gets into terrible trouble.
Curator's notes
This is the second episode in this 26 part Irish and Australian co-production between Southern Star Entertainment and Magma Films (Ireland). It is the first time Hannah really visits Australia and she is amazed at what she sees. The stereotyped images of beaches, surfing, sunshine and the warm relaxed Australian lifestyle is laid on thick in contrast with the verdant, cold, rainy, rural Ireland. The competition between the two protagonists over who has the right to use the portal adds interest, as both want to visit each other's country. This episode also establishes a cover for Hannah with Brett's family so she can continue to come and go without too many questions. It is written by award-winning screenwriter Annie Fox (Ocean Girl, Cyber Girl).
Foreign Exchange was first screened on the Nine Network in Australia.