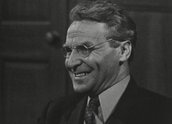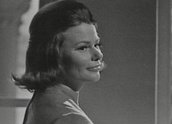 Dynasty – Have You Got the Numbers? (1970)
Synopsis
John (Ron Graham) is sick of playing second fiddle to his media mogul father Jack Mason (John Tate). He has helped run his father's newspaper for 20 years and believes it's his turn to take charge – but the old man won't let go. Meanwhile his brother David Mason (Kevin Miles) has takeover plans of his own. He wants to centralise all arms of the empire's finances under his leadership. The youngest brother, Peter (Nick Tate), won't have a bar of it. He wants total control of the Mason family's TV station. A morning board meeting sparks an attempt to depose the patriarch and a struggle for power. The winner will be decided via a vote at the next board meeting – in 24 hours. Which of the Masons can swing the numbers his way?
Curator's notes
Dynasty is the first TV series from Tony Morphett, one of Australian television's most prominent writers and co-creator of a raft of popular shows including Blue Heelers (1994–2006) and Water Rats (1996–2001).
Dynasty's premise and characters started life in Morphett's 1967 novel of the same name, which was adapted into a one-off ABC teleplay in 1969 before its transformation into a series. It is set in the media world, one that Morphett was familiar with; prior to his career in television, he was a cadet journalist at the ABC and The Daily Telegraph. In the tradition of Australia's Packer and Murdoch clans, the Mason dynasty runs a cross-platform media empire, with a newsaper and TV station among its holdings. Jack Mason is the grumpy patriarch of the clan and his three sons run the different arms of the business, which are often in competition with each other.
This must be one of the most deliciously ruthless, backstabbing families to have graced our screens. Morphett draws drama from their behind-the-scenes power plays, deals and diplomacy, showing the vested interests that sometimes make or break a story's chances of reaching the front page. Publication deadlines and TV air-dates give many episodes a 'ticking clock' to increase the tension.
In Have You Got the Numbers?, the ticking clock is a single day between board meetings. After the day has passed, the board will take a vote to decide the company's power structure and, in particular, whether to oust the family patriarch. In the meantime, each clan member pulls out every dirty trick they can think of to sway the voting in their favour. Morphett builds a twist-laden plot from their scheming and dealing. The Masons' dialogue is fabulously entertaining, bristling with an old-school style of harsh, wry wit. These 'newspaper men' wouldn't seem out of place in a 1940s setting; however, the young son, who has started his own underground, counter-cultural publication, is a sign of the times.
Another episode of Dynasty revolves around competition between the Masons' empire and the staff of a women's magazine. It led to a spin-off series, Catwalk, which screened on Channel 7 in 1972. Dynasty's male-dominated world also sparked Morphett's interest in creating the later ABC drama Certain Women (1973–76), which focused on female characters.
Dynasty was an ABC in-house production that ran for 23 episodes over two series in 1970–71. Have You Got the Numbers? is episode 9 in the first series. Dynasty won multiple awards, including a 1970 Logie for Best New Drama Series. Tony Morphett received AWGIE and Logie Awards for his scripts.