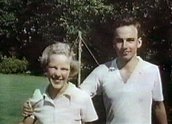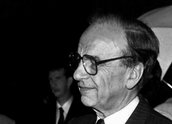 Dynasties – The Murdochs (2001)
Synopsis
Rupert Murdoch's News Corporation is the last of the world's great media empires controlled by a family dynasty.
The Murdochs is a portrait of a very close-knit family. Now in his seventies, Rupert Murdoch is the only son of a larger than life newspaper executive from Melbourne. Rupert's mother, Dame Elizabeth Murdoch is a feisty matriarch in her 90s with a frank assessment of her son's achievements.
Curator's notes
First, a declaration of personal interest. I was the ABC's Executive Producer on the original series of Dynasties, of which this program was a part.
Dame Elizabeth was the driving spirit who encouraged her family to participate in the series. The Murdochs opened their family archive of photos and home movies, while each generation made themselves available to speak about what it means to be part of this extraordinary dynasty.
The program is not about the latest News Corp takeover or share deal, it's about family, and that is its great strength and probably why the family so readily agreed to participate.
Rupert Murdoch is still very much at the head of this media dynasty. He values control and the thrill of winning the deal and that was evident from his earliest years.
Andrew Neil's comments on the family are invaluable. He was Murdoch's first editor of The Sunday Times. He often spent time with the family during Rupert's second marriage and obviously admired their attempt to live ordinary lives despite their father's profile and often unpopular reputation in both the UK and the US.
The interview with Rupert took place in Los Angeles just days before the events of 9/11 and the interview with Elizabeth and her half sister Prudence, took place in London while everyone was watching the unfolding horror of events in New York on television.