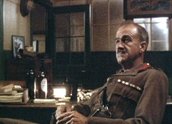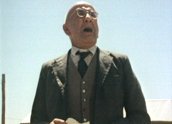 The Dunera Boys – Episode 2 (1985)
Synopsis
This drama is based on a true story about how a group of refugees who fled Nazi Germany for Britain were sent to Australia on the ship The Dunera and interned as 'enemy aliens'.
Curator's notes
During the Second World War, as France fell and British soldiers were evacuated from Dunkirk, the British government began to intern thousands of foreign nationals. They were classed as 'enemy aliens' and many were sent to Canada and Australia. The Dunera was labelled a 'hell ship' because of the bad treatment of the foreign nationals on board by some of the British escort troops.
The enemy aliens, who in fact were mostly Jewish refugees from Nazism, were interned in Australia from September 1940. It was some time before the mistake was recognised and they were finally released in 1942. In the end, 900 of the refugees remained in Australia to make a new life here, with many of them serving with the Australian defence forces until the end of the war.
The series was written and directed by Ben Lewin, one of Australia's most prolific film and television writer-directors, who now lives in the United States. Series producer Bob Weis recalls that when Ben Lewin came to him with the project, it took some time to persuade Ben that the story would be better told as a miniseries rather than as a feature film.
The series is most successful in its portrayal of the cultural disconnect between the Central-European artists, intellectuals and rabbinical scholars and their Australian jailors.