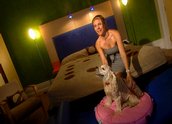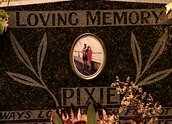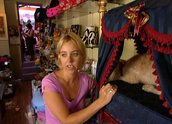 Doggie Day Afternoon (2000)
Synopsis
A light-hearted look at pampered dogs in the suburbs, produced for The LifeStyle Channel. The program features short segments about a hotel that welcomes dogs as guests, a doggie beauty parlour, a dog cemetery, and 'Dogue' – the fashion house for dogs.
Curator's notes
Like so many programs about pampered pets it also features exotic owners. Overall we don't learn much, but it is fun to watch other people's lifestyles. Made for cable television on a low budget, this program is very stylishly made.
This program was screened on The Lifestlyle Channel in 2000.