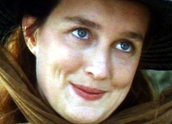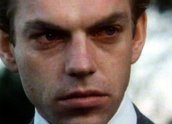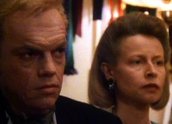 The Dirtwater Dynasty (1988)
Synopsis
Richard Eastwick (Hugo Weaving) was born in a London slum and through his vision of a future on the land and with sheer hard work and courage, he rose to become one of the wealthiest landowners in his adopted country of Australia. He encounters enormous setbacks along the way as droughts, depression and two world wars leave their mark, but what keeps him going is his dream to pass on what he has built to future generations of Eastwicks, to establish a family dynasty.
Curator's notes
This is another of the great epic productions from the Kennedy Miller stable during their remarkable decade of television drama, the 1980s. Their output included the virtually unknown but true story of The Cowra Breakout, the larger than life political drama, The Dismissal and the great empire cricketing story of Bodyline.
Dirtwater Dynasty echoes the rags to riches Kidman and Durack pastoralist family sagas of a young man who begins life with nothing but a burning ambition to conquer the land, falls in love with the majesty of the outback and spends his life building a pastoral empire.
This family saga tells the story of Richard Eastwick (Hugo Weaving) whose shattered dreams are largely the result of his stubborn and deeply unforgiving nature. The melodrama develops as one after the other of his descendants dies or is unable to produce the family line he craves.