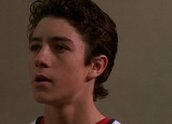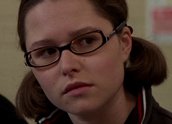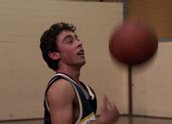 Holly's Heroes – Crunch Time (2005)
Synopsis
This is episode seven of a 26-part series about basketball mad Holly who, on moving from New Zealand to Australia, decides to start her own team after getting knocked back by the local team, the Rams. Holly's rebel team is the Outlaws, and in this episode they nervously prepare to play their first game against the dominant Rams.
Holly (Dominique Crawford) discovers that her geeky statistician friend Jacinta Peterson (Greta Larkins) has a remarkable talent for shooting three-pointers and gets her to join the team. Everyone is stunned by Jacinta's prowess, not least of all Jacinta's father, who is the Ram's single minded and pushy coach, Alan Peterson (David Roberts). When Jacinta's skills bring the Outlaws' score level with the Rams, Coach Peterson directs his team to play dirty to win at all costs.
Curator's notes
This episode has a strong focus on the importance of attitudes in sport, sport psychology and working with people's strengths rather than focusing on their weaknesses. It is also about honour in sport when in an exciting and dramatic basketball game the real winner is not the top scoring team.
Holly's Heroes first went to air on the Nine Network at 4:00 pm on Friday 3 June 2005 and screened in this timeslot weekly. This episode Crunch Time first screened on Friday 17 July 2005.