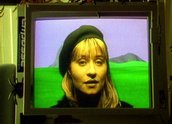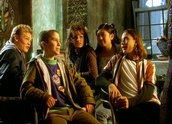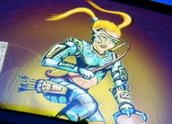 Crash Zone – The Dream Team (1998)
Synopsis
Five very different Melbourne kids, Mike (Nikolai Nikolaeff), Pi (Cassandra Magrath), Bec (Frances Wang), Marcello (Paul Pantano) and Ram (Damien Bodie) independently discover a coded message while playing games on the internet. By following the clues and playing the game, they are led to a meeting with Alexandra Davis (Nicki Wendt), head of software company Catalyst. She has a dream job – testing video games after school. But she only has one job and there are five of them. The competition is strong but they work well together and ultimately Alex offers them all a job except for Ram because he is too young. Ram sort of accepts this but hangs around anyway. Working together brings new relationships and friendships. It also brings surprises, including the discovery of Virgil (Matthew Parkinson), a strange artificial intelligence loose on the net.
Curator's notes
At the time this was an edgy, high-tech series based on video gaming. While some of the technology now looks a bit dated, the stories remain engaging and the characters are very appealing. The look and feel of the series is still fresh and exciting and the sets are gorgeous.
Crash Zone first went to air on the Seven Network at 9.30 am on Saturday 13 February 1999, starting with The Dream Team. It screened weekly in this timeslot.