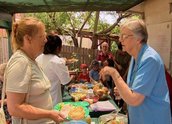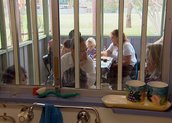 Compass – Saving Claymore (2002)
Synopsis
Fire-bombings, stealing and vandalism were the norm in the Sydney suburb of Claymore, where residents lived in fear and isolation. Then the Catholic Church moved in and introduced a project developed in the third world, which required the residents themselves to decide on the initiatives needed to turn Claymore around.
Curator's notes
When industry failed to start up in Claymore as envisioned, in the early 1970s, homes built for blue-collar workers became welfare housing for single parents and patients released from psychiatric institutions.
The strength of Compass is that it has taken this kernel of an idea and enlarged it to encompass a community of people who were given a rotten start and have found the courage to turn their lives around.