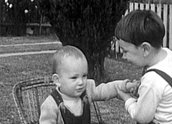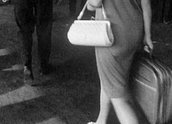 Compass – Pregnant Pause (2006)
Synopsis
Four women talk about their experiences with unwanted pregnancies in the fifties, an era before abortion was readily available.
One of the women already had two children, was looking after her invalid father, and living with a violent and alcoholic husband. She desperately did not want another child. Another had a backyard abortion at the age of eighteen that scarred her both physically and mentally. Yet another put her baby up for adoption while the fourth, with help from friends, was able to bring up her baby as a single mother.
Curator's notes
Four gruelling stories from the recent past. These heart-rending stories of unwanted pregnancies will leave you wrung out and gasping. The women demonstrate strength in adversity. Each went on to fight for other women's right to choose, so that what happened to each of them might never happen again.
This is the sort of tough themed program that Compass does not resile from, despite coming out of the ABC's religious department. While church authorities and politicians make speeches about the rights and wrongs of abortion, this program allows a cross-section of women to recall their own very personal stories from an era when abortion was not freely available.