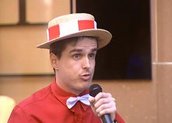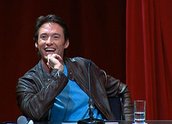 The Chaser's War on Everything – Series 1 Episode 1 (2006)
Synopsis
This is the first episode of the satirical variety program, containing comic pranks, commentary and send-ups responding to topical issues and more general subjects. This episode covers topics including the late Kerry Packer, the Australian Wheat Board and sniffer dogs at the Big Day Out. It also includes regular segments 'Mr Ten Questions', 'The Surprise Spruiker', 'In other news', 'What have we learnt from current affairs this week?' and 'Firth in the USA'.
Curator's notes
The variety format is a departure from The Chaser's previous incarnations, which parodied existing news genres and ran for fewer episodes. The Election Chaser (2001) and The Chaser Decides (2005) parodied election night tally-room news coverage, while CNNNN (2002) adopted an American Fox News-style format (see CNNNN: Chaser Non-stop News Network – Lunchgate). The Chaser's War on Everything still delivers the group's signature topical pranks and commentary on current affairs, politics and the media but it also broadens the scope, throwing a wider range of sketch styles and subject matter into the mix. This is also the group's first show recorded with a studio audience.
Executive producer Julian Morrow says the decision to move to a variety format stemmed partly from an interest in exploring different forms of comedy and partly from the practicalities of sustaining the series through 26-episode runs. The new format provided the flexibility they needed to produce a greater range and volume of work.
According to Morrow, in an interview with ASO, the period while the show was on air was 'a constant push to production'. On any given day one or two team members were out with crews shooting a script, while other members wrote and edited new ideas, and finished ideas went through ABC editorial and legal review. To generate material, the team went through new ideas on a weekly basis while the show was on air, as well as writing more general material before formal pre-production commenced. This could then be used in episodes as needed, depending on the amount of topical material generated in a given week.