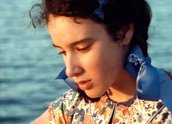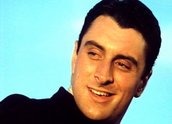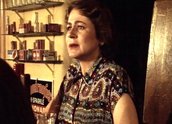 Touch the Sun – Captain Johnno (1988)
Synopsis
Captain Johnno (Damien Walters) is a ten-year-old with a hearing impairment, and always in trouble. Living in a small fishing town in South Australia in the 1950s, his sister Julie (Rebecca Sykes) is his best friend and protector.
Johnno's life is turned upside down when Julie leaves for boarding school. His only friend now is the Italian fisher Tony (Joe Petruzzi), a newly arrived migrant whom the townsfolk also ridicule. Tony and Johnno are brought together by a shared love of the sea, and by their common struggle as outsiders.
Tony accepts Johnno for who he is, unlike Johnno's father Frank (John Waters), who cannot cope with his son. It is after a fight with his father that Johnno runs away to his island hiding place. Devastated, Frank finally realises how much his son means to him. A search party sets out and it is Tony who finds Johnno and brings him back safely. Reconciled, both Johnno and his father learn much from their experiences.
Curator's notes
A telemovie from the Touch the Sun series, Captain Johnno is a significant Australian children's film which won the 1988 International Emmy Award for Children and Young People's Programming.
This beautifully made, timeless film tackles some big issues including disability, acceptance, family relationships, and prejudice in a compelling story. The deeply troubled relationship between Johnno and his father is at times confronting, but this is skilfully balanced with the strong supportive bond which develops between Johnno and the Italian migrant Tony. The 1950s small town setting with the rich production design adds depth to the film, as does Damien Walters, the young deaf actor who plays Johnno so delightfully.