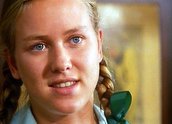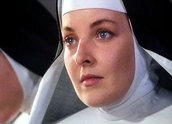 Brides of Christ (1991)
Synopsis
A miniseries for television about the lives of a group of women, some of whom are part of a teaching order of nuns and some of whom are the students being taught by those nuns. It's the late 1960s, a time when the role of women in society is about to be transformed and the traditional role of religious women in the Catholic Church with its centuries old traditions, rites and disciplines, is being reassessed in the light of this changing world.
Curator's notes
'Brides of Christ' refers to nuns or religious women who have taken a vow to forsake the secular world and live according to God's will, usually cloistered, definitely celibate, devoting their lives to the Church and to the wider society they are trained to serve.
This was a landmark in Australian television, a unique combination of story, personality and issues, recapturing the great changes of the '60s.
Penny Chapman was an independent producer looking for new drama ideas when she began to think of her Catholic girlhood and of three nuns who had profoundly affected her with their commitment, ideas and passion. The girls were provoked to think about the war in Vietnam and not simply to accept the anti-communist mantra of the Catholic hierarchy. At the same time Vatican II was turning the Church on its head for the first time in over a millennia. Penny Chapman had just met John Alsop who also had been Catholic educated, and with his colleague Sue Smith, they embarked on the now legendary miniseries Brides of Christ with Channel 4 in the UK and Irish television station RTE. Initially developed with enthusiastic support from Sandra Levy as Head of Drama at the ABC, Penny Chapman succeeded Levy as Head of Drama, with Sue Masters taking over as producer of the series.