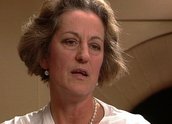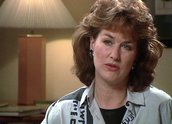 The Book Show – Germaine Greer (1992)
Synopsis
Andrea Stretton, co-host of The Bookshow with Dinny O'Hearn, interviews one of the world's most famous feminists for this special edition of the show. She is talking to Germaine Greer about her then latest book The Change: Women, Ageing and the Menopause (1991).
Curator's notes
Germaine Greer was born in 1939 in Melbourne. She's an expatriate Australian who has lived most of her life in Britain. She became a controversial and best-selling writer with her first book The Female Eunuch (1970), a book that was recognised by women worldwide as life changing. Other works include The Obstacle Race (1979), Sex and Destiny (1984) and Daddy, We Hardly Knew You (1989). She's in Australia to promote The Change: Women, Ageing and the Menopause (1991), which is to prove as controversial as its predecessors.
This program was one of the occasional Book Show specials that were made. The presenters might make two each during a year of 40 weeks of programs, usually with significant writers and other artists visiting Australia to promote their latest work.
Interviewer Andrea Stretton, who passed away in 2007, is best known for her 15 years as a producer and presenter of television arts (1987-2001) on the national broadcasters SBS and the ABC. For 10 years she was presenter, series editor and scriptwriter for The Book Show. After the death of her co-host, Dinny O'Hearn, the program continued as Bookmark, a weekly program about authors from around the world. She also presented Masterpiece (2008), a showcase for international arts documentaries on SBS. Following that, she presented the ABC's arts program Sunday Afternoon from 1998 to 2001.
Stretton was a regular book reviewer for the Sydney Morning Herald, artistic director of the 1998 and 1999 Olympic Arts festivals and was chosen by Prime Minister Keating to work on the Creative Nation cultural policy statement. In 2002, she received the award of Arts and Letters from the French Government for her contribution to arts and culture and for fostering French-Australian relations.
This special is episode 2 of series 2 of The Book Show.