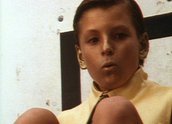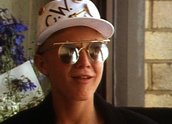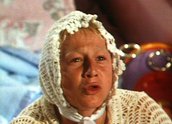 More Winners – The Big Wish (1990)
Synopsis
The faeries in the Enchanted Realm are in trouble. The Charter of the Grand Master states that they must give seven wishes to humans every 100 years or they lose their magic powers. Somehow this time – with the sly scheming of their wicked advisor Lady Mikeevil (Maggie Dence) – the faery King (Richard Moir) and Queen (Rowena Wallace) have almost missed the deadline. In a desperate attempt to save their magic power, spoilt young Prince Wilton (Justin Rosniak) is sent to Earth to dispose of the seven wishes before sundown.
Curator's notes
The Big Wish is a telemovie from the ACTF's (Australian Children's Television Foundation) More Winners Series. It is a charming comedy-fantasy with some hilarious scenes and amusing characterisation, and was very popular with both Australian and international audiences when first screened. The Big Wish won the Festival award for Outstanding Humour at the Chicago International Children's Films Awards (United States), 1990.
The Big Wish first aired on the ABC at 6.30 pm on Sunday 7 August 1990.