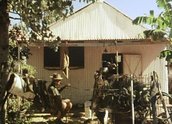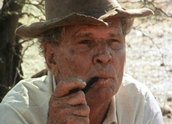 A Big Country – The Darcys of Mallapunyah (1981)
Synopsis
The Darcys have one of the last family owned and operated cattle stations in the Northern Territory. Their vast family ensures a constant supply of labour but could create future inheritance issues.
Curator's notes
There's nothing so satisfying as the story of a dynasty and this one goes back to the 1920s when George and Elizabeth Darcy settled in the area. The latest generation of young men and women are the grandchildren of an extraordinary marriage which produced 15 children.
A Big Country was set up by the ABC's Rural Department to tell the stories of country Australia. Its success over many years began the careers of some of Australia's best-known journalists and documentary filmmakers, including Bob Connolly (who made the Papua New Guinea Highlands Trilogy of documentaries with Robin Anderson), Paul Williams (later head of ABC News and Current Affairs), Chris Masters (award-winning investigative reporter) and Andrew Olle (journalist and presenter of Four Corners), to name just a few.
This episode of A Big Country was broadcast on the ABC on 30 April 1981.