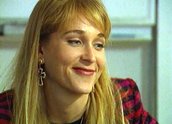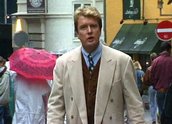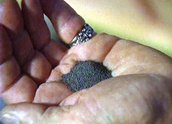 Beyond 2000 – Episode 287 (1992)
Synopsis
This magazine-style program examines the research and innovation happening around the world that will change our lives beyond the year 2000.
Curator's notes
Beyond 2000 is fast and furious, although its replacement – Beyond Tomorrow (2007) – is even slicker, as it dispenses with the linking presenter. One way to achieve this pace over an hour of television, interspersed with ad breaks, is to have as many as seven reporters telling amazing stories from all over the world. Such an effort requires the work of a large team of researchers combing the globe for new and remarkable stories to feed through the relentless television mill.
The reporters are immensely photogenic and upbeat and many of them have become household names over the years. They include Amanda Keller, whom the camera loves, and Iain Finlay, whose laid-back style was first evident when he was a reporter on Towards 2000, the program that began it all on the ABC. When Towards 2000 was axed by the ABC to make way for a more science-based series, the team of reporters – including Iain Finlay, Carmel Travers and Chris Ardill-Guinness – took the blueprint of a technology-based series across to Channel 7's Ted Thomas. Beyond 2000, later followed by Beyond Tomorrow, became a ratings winner for Channel 7 and the bedrock of the Beyond Group. Beyond retained the distribution rights to the series and sold it around the world, including to the United States, a notoriously difficult market to break. The Beyond Group is still producing television programs, mainly for the US market, and distributing feature films and television programs around the world. The current managing director is Mikael Borglund, one of two business managers of the original company set up by the ex-ABC reporters.