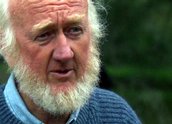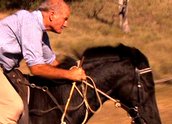 Australian Story – Of Droughts and Flooding Rains (2002)
Synopsis
This is the story of a man so obsessed by an idea that it has consumed his life and almost destroyed his family.
Peter Andrews's idea is that the land can be returned to a self sustaining ecology by some very simple changes to the water courses, ideas that run counter to the prevailing practices of land and water management in Australia.
The program is introduced by the then Deputy Prime Minister and head of the National Party, which shows that Peter Andrews's ideas are finally becoming accepted, although he lost his farm, his marriage and his daughter along the way.
Curator's notes
This program was voted the very best Australian Story of the decade and it's easy to see why. Peter Andrews is charismatic and obsessed, despite being opposed over the decades by neighbours, bureaucrats and at times, his own family. He has all the qualities of a great man but his 'bull at a gate' approach has frightened many with its passion.
It's no surprise that Australian Story was the brainchild of Paul Williams, long time reporter and producer on A Big Country, which had disappeared from our screens. Paul felt there was still a need for stories to connect the bush with the rest of the country, so when he became head of News and Current Affairs at the ABC in the early 90s, Australian Story was born and became an instant success.
This program was originally broadcast in 2002 as a 30 minute Australian Story that has since been expanded in 2006 to one hour.