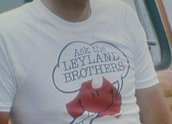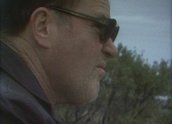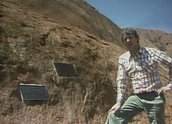 Ask the Leyland Brothers – Episode 23 (1976)
Synopsis
In Ask the Leyland Brothers, adventurers Mike and Mal Leyland travel to different parts of Australia to make short documentary segments. Every story is a response to letters from viewers asking the Leyland Brothers to cover a person, place or subject. In this episode, there is a story on artist Pro Hart and the Leyland Brothers travel to Uluru.
Curator's notes
Chances are a generation of Australian children whose bedrooms were home to ET (1982) dolls and Star Wars (1977) figurines also had fading Leyland Brothers posters tacked to their walls. With its endearingly stilted voice-overs, grainy home movie-style footage and trademark orange van travelling the countryside, Ask the Leyland Brothers (1976–80 and 1983–84) arrived on our screens with the nostalgia already built in.
After early success with documentaries covering their travels along the Darling River (in Down the Darling, 1963) and across Australia (in Wheels Across the Wilderness, 1967), the brothers transformed themselves into a brand, complete with T-shirts, a catchy theme song and eventually, in the early '90s, a Sunshine Coast theme park called 'Leyland Brothers World'. The theme park turned out to be an unhappy swan song, sending the pair bankrupt. At their peak, however, Ask the Leyland Brothers was watched by something like 2.5 million viewers a week.
Looking at the show now, all this seems quite extraordinary. The credited crew of this episode totals six people, not including the Provost Brothers who wrote the theme song. Mike and Mal and their wives Pat and Laraine jointly fill the roles of presenters, camera and sound crew. There are never more than two of these four on screen at one time – one presumes that the others must be running the equipment. The remaining team members are in post-production: video editor Mike Newling and soundtrack artist Horrie Dargie. The feel is of a particularly well-executed home movie.
It's worth noting, though, that while Ask the Leyland Brothers appears entertainingly dated three decades later, its lo-fi qualities were not typical of television shows of its time, either. Mike Leyland told journalist George Negus in a 2003 interview on ABC's George Negus Tonight (2001–04) that Channel 9 had specifically asked the brothers not to make the series 'too slick'. The network liked its 'amateur movie qualities', and the feeling that the Leylands could be the 'boys next door'.
The Leyland Brothers are a significant early example of the 'adventurer' figure in Australian documentaries. They were preceded in this tradition most notably by Keith Adams (Northern Safari 1956) and followed by an ever-burgeoning number of intrepid explorers, like Alby Mangels and Steve Irwin. The show's format has something in common with later magazine-style travel shows, whose episodes consist of several short segments on different subjects. Unlike these shows, though, the subject matter is not limited to potential travel destinations, and the target audience is wider than holiday-buying consumers.