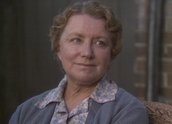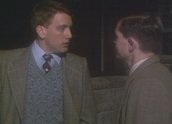 A Hard God (1980)
Synopsis
A Hard God tells the story of the Cassidys, an Irish-Australian family in Sydney in 1946, struggling to reconcile their faith with the harsh realities of life. Dan (Graham Rouse) and his family suffered most during the Great Depression and become the rock on which the rest of the family depends. Eldest brother Martin (Peter Gwynne) is a poet working as a labourer on Warragamba Dam. The youngest brother, Paddy (Martin Vaughan), lives in terror of his alcoholic, razor-wielding wife Sophie (Betty Lucas), a compulsive gambler. Young Joe Cassidy (Patrick Phillips), teenage son of Aggie (Dawn Lake) and Dan, has a growing attraction to his best mate Jack (Simon Burke).
Several incidents threaten a crisis of faith for the characters. Martin is drowned in Warragamba Dam in suspicious circumstances; Sophie moves another man into her marital bed, forcing Paddy out onto the streets; Dan's failing eyesight causes him increasing pain and is eventually diagnosed as cancer; and Jack rejects Joe, declaring that their love is a mortal sin.
Curator's notes
'In other plays you have to invent stories or devise plots. Only occasionally do you write out of your veins.'
Peter Kenna.
A Hard God was originally produced as a stage play in 1973 as the first part part of a trilogy known as The Cassidy Album, based on playwright Peter Kenna's own family. Kenna was one of the youngest of 13 children in a working-class Australian-Irish Catholic family, living in the Sydney suburb of Leichhardt in the 1940s. His own descriptions of his mother and father mirror the characters of Dan and Aggie Cassidy, even to the point of Dan's haemorrhaging eye. HG Kippax, theatre critic for The Sydney Morning Herald, called A Hard God 'a play of tingling humanity that stands four-square with Summer of the Seventeenth Doll (1955) and The One Day of the Year (1958) as one of the three achievements of Australian realistic drama'.
For this telemovie, Kenna cut the length of the play by half; the original version ran for nearly three hours. Another successful move was to realise the character of Sophie, who was just a voice offstage in the play. Betty Lucas is wonderful in her few scenes; funny, sinister and somehow even pathetic. Kenna retained two ingredients of the play that had caused comment on stage: isolating the two main plots and telling them in different timelines; and long storytelling speeches ('arias', according to Kenna) for the older male characters. The latter include fascinating stories of poverty, struggle, faith, betrayal and possible murder that could have been easily translated in a more visually interesting way.
The television version of A Hard God is especially noteworthy for the lifestyle it depicts. Devout Irish-Australian families in equal fear of God and the Communist party were highly influential in Australian life and politics and led to the split in the Australian Labor Party and creation of the Democractic Labor Party in 1955. A Hard God chronicles the first questioning of their faith by one such family (see clip one) and precedes other notable works examining the effects of a Catholic upbringing (The Devil's Playground, 1976; and Brides of Christ, 1991). It also deals delicately and intuitively with teenage homosexuality, a subject that shocked audiences when the play was first produced in 1973 (clip two).
The cast is strong. Dawn Lake, an actress better known as a vaudeville performer, comedienne, singer and dancer, is particularly convincing as the cynical but loving Aggie (see clip one). Betty Lucas and Martin Vaughan are delightful as the warring Sophie and her cowardly husband Paddy, and Graham Rouse captures Dan's goodness in a quiet, controlled performance. Visually, the atmosphere of Sydney's inner west is nicely evoked by production designer Roger Ford, who went on to design, among others, Babe (1995), Rabbit-Proof Fence (2002), Peter Pan (2003), two of The Chronicles of Narnia (2005, 2008) and The Raven (2012).
A Hard God screened nationally on the ABC in 1981.