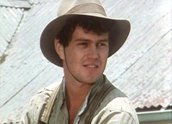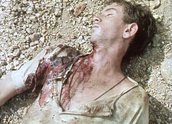 Synopsis
Billy (Scott Burgess) and Walter (Scott McGregor) are mates. They're young men from the bush always on the lookout for action and adventure. Walter is from a solid farming family while Billy has a dysfunctional family life and a drunken dad he seldom sees. They've been friends since childhood and when Australia joins with Great Britain in 1914 in a war against the Axis powers, they agree to enlist together for the adventure of it all. They will lose their innocence in the Middle East and at Gallipoli, while at home the city girls they had been courting will have to face their own disillusionment as the War gradually impinges on their privileged lives.
Curator's notes
The series is written by Peter Yeldham, based on the novel of the same name by Roger McDonald. The cast have all become well known as Australia's top theatre, film and television actors, including Sigrid Thornton, of Seachange fame, who plays Frances, with whom Walter falls in love just before he leaves for the front. There's Bill Hunter who continued as one of Australia's best known character actors in such memorable films as Strictly Ballroom and Muriel's Wedding while Lorraine Bayley first seen on Playschool, went on to star in the long running commercial television series, The Sullivans.
1915 successfully moves between the action at the front and the events at home in Australia, both in the bush and within the comfortable middle class world of the two girlfriends. The series cleverly uses archival footage of the First World War wherever possible, for example, as the raw recruits leave for the Middle East, or as the troops are put ashore at Anzac Cove.