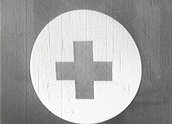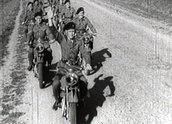 They Serve (1940)
Synopsis
Made with the assistance of Shell Australia, and produced by Herschells Films, They Serve promotes the work of the Red Cross for the 'Australian soldier at home and abroad'. The film presents a number of vital Red Cross services to the audience, showing the depth and breadth of their activities.
Curator's notes
The Australian Red Cross was formed during the First World War. By the 1940s, when this film was made, the scope of their activities had increased beyond the initial provision of supplies and care parcels, to include relief and assistance to troops stationed throughout Europe and the Middle East, as well as support for wounded and injured servicemen returned from the field.
This film was a promotional tool to assist with fundraising for the Red Cross, and the range of activities it details presents a persuasive argument for the need for additional funds. It may have screened in theatres before a feature.
For footage of Red Cross activities during and after the First World War, see Red Cross activities during and after World War I.