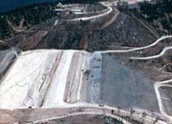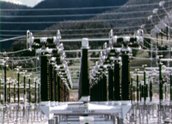 Snowy Hydro - The Best of the Years (1974)
Synopsis
A documentary record of the construction and completion of the Snowy Mountains Scheme from 1949 to 1974. The film examines the multicultural work force and its achievement in building one of the world's largest hydroelectric schemes to that date.
Curator's notes
A clear, informative documentary that shows its age.
Secondary curator's notes
by
Adrienne Parr
This is the last film produced by the Snowy Mountains Hydro-Electricity Authority (SMHEA) film unit. It uses footage shot throughout the 25-year construction period of the Snowy Mountains Scheme, most of which can be seen in earlier released titles.
The film provides a useful overview of construction, with the narration full of commencement and completion dates of individual projects within the scheme. Although the size and achievements of the scheme are well evident, the film makes little attempt to explain its complex workings. It's therefore best watched and understood after viewing a selection of earlier SMHEA titles.