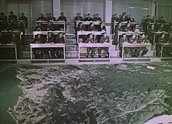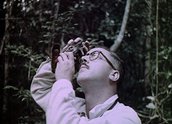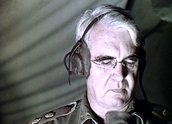 Operation Blowdown (1963)
Synopsis
Produced by the Department of Supply Film Unit at Movietone, this is the official film of Operation Blowdown, the classified project that aimed to replicate the effects of a nuclear explosion on a tropical rainforest environment, and to measure those effects using the latest electronic equipment. It was carried out on Iron Range, Cape York on 18 July 1963.
Curator's notes
In 1963, the Defence Standards Laboratory (DSL), Maribyrnong, conducted Operation Blowdown. From the beginnings of national defence science, explosives research was at the forefront. In 1910 the Department of Defence Chemical Adviser's Laboratory was established in Melbourne. The facility underwent a series of name changes and its workforce expanded and contracted as it met the Defence Department's varying scientific needs throughout the Second World War and the subsequent Cold War.
By 1963 Cold War concerns were focused on South East Asia. In conjunction with the UK, Canada and the US, DSL was charged with conducting Operation Blowdown. In an area of Iron Range, 500 kilometres north of Cairns, 50 tonnes of trinitrotoluene (TNT) were exploded from a tower 43 metres above the ground and 21 metres above the rainforest canopy, to simulate an air-detonated nuclear device. Measurements were taken and observations recorded before and after the explosion, using a variety of instrumentation and photographic equipment. Although never explicitly stated, it's likely that the testing was, among other things, to determine the viability of using nuclear weapons to clear the jungles of Vietnam – a job ultimately assigned to Agent Orange.
At the time of the operation, there was a degree of public concern about its nature and secrecy. In June 2001 the concern was rekindled when New Scientist magazine speculated that the project may actually have involved a nuclear device rather than a conventional bomb. The speculation was rapidly hosed down by several individuals who had witnessed the test.
The Defence Standards Laboratory later became the Defence Science and Technology Organisation (DSTO),