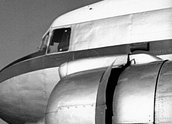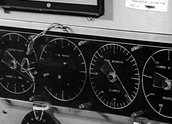 Ikara the Weapon Thrower (1963)
Synopsis
This film details the Australian military trials of the Ikara missile, a ship-launched anti submarine missile.
Curator's notes
Ikara was an Australian designed and manufactured anti submarine guided weapon system. It employed a radio-controlled carrier rocket to deliver a lightweight homing torpedo strategically close to a hostile submarine. The word 'ikara' is purportedly an Indigenous word meaning 'throwing stick'.
By the late 1950s the Navy's anti submarine detection capability had increased in range to distances of up to 20,000 metres. An urgent requirement was identified for a weapon system to match this range. The Department of Supply undertook a feasibility study in May 1959, and the proposal to develop 'a weapon system which can be fitted in RAN frigates and destroyers and will launch a guided missile capable of delivering the US Mark 44 torpedo against nuclear powered and conventional submarines' was put to the Defence Research and Development Policy Committee.
In 1960, the proposal finally approved, the Government Aircraft Factories guided weapons design team was moved to the Aeronautical Research Laboratories to design and develop Ikara. The resulting missile system was favourably compared to its American counterpart at the time, ASROC. Ikara's superiority was in the accuracy of its radio guidance, with the possibility of manoeuvring after launching should target movement or target priority necessitate. Ikara was successfully exported and by the late 1960s – early 1970s was in service with the Australian, British and Brazilian Navies.
This black-and-white film, classified 'confidential' at the time, was produced for the Commonwealth Department of Supply by the Weapons Research Establishment (WRE) Documentary Film Section – part of the Defence Science and Technology Organisation (DSTO), Salisbury, South Australia. It uses material shot by the Royal Australian Navy (RAN), the Aeronautical Research Laboratories and the WRE Film Unit. It shows the lead up to the Ikara trials, and the trials themselves which began in April 1963.