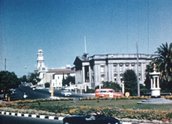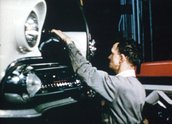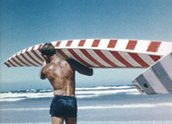 The City of Geelong (1957)
Synopsis
This part travelogue, part promotional documentary, made by the Shell Film Unit Australia, illustrates how the city of Geelong has developed into a great industrial centre since it was first settled in 1836.
Curator's notes
Geelong is a significant city for the Shell Company of Australia. Three years before this film was made, the Shell Film Unit had produced On Stream about the opening of a large Shell oil refinery on the outskirts of the Victorian city. The refinery brought employment for thousands of Australian and immigrant workers to the Geelong area, which had already been a rich site for primary industry.
The Shell Company of Australia has sponsored and produced hundreds of promotional documentaries, educational series, informational and training films and advertisements over a 90-year history of involvement with film and video. Its Shell Film Unit, formed in 1948, broadened the company's reach with a production, distribution and exhibition network to bring its films to the general public. Throughout the 1940s and 1950s, the Shell Film Unit produced some of its most successful and highly regarded documentaries, including The Back of Beyond (1954), which won a swag of medals on the international festival circuit. The high production values in these documentaries, along with their subject matter, make the films of the Shell Film Unit incredibly valuable in the context of the changing and complex relationship between industry, development and the natural environment.