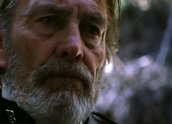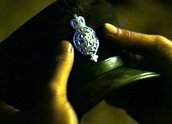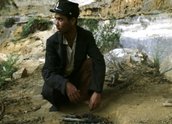 Synopsis
A short drama about the relationship between a black tracker and his 'boss'. They are tracking an Aboriginal man accused of murder.
Curator's notes
The story of a black tracker (Bradley Byquar) – an Indigenous man employed by white society to hunt and track fellow Indigenous people – who in the end is a man trapped between two cultures, his loyalties equally divided. Director Ivan Sen's other films include Tears, Dust, Yellow Fella and Beneath Clouds for which he won the Australian Film Institute (AFI) Award for both Best Director and Best Cinematography.
Other films in the AFC Indigenous Branch drama initiative Crossing Tracks (1999) are Harry's War and Saturday Night, Sunday Morning.