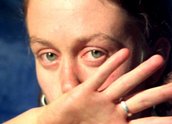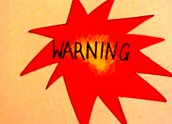 We Aim to Please (1976)
Synopsis
We Aim to Please is an experimental feminist film that challenged the way the image of women had been produced by and for men. Made collaboratively by Margot Nash and Robin Laurie, who also appear in it, the film is a humorous and erotically charged pastiche of personal fragments of conversation, political statements, powerful images and improvised performance, all edited together to confront conventional ideas about women and their sexuality.
Curator's notes
We Aim to Please represented the convergence in the 1970s of experimental filmmaking and feminist theory. Made by Robin Laurie and Margot Nash, the film was a bold and exciting break away from narrative films and factual documentaries. The filmmakers literally took the creation of images of themselves into their own hands and made a film that incorporated the experimental and feminist ideas of the time. Both filmmakers had a background in theatre and as such were well versed with Brechtian practices that were influencing live performances of the time.
For instance, they exposed the filmmaking process through recorded conversations while watching rushes of the film. They also spoke directly to the camera and were deliberately conscious of the audience referring to it directly. Writing on the body was also a means of claiming their own images. Sound was very important in expressing feelings of pleasure, anger and fear (see clip one). According to Nash, 'we wanted a film that was made from a female point of view and had jokes women would enjoy but that male spectators would be challenged by'.
As feminists they were keen to take control of the means of producing images of women and to address the many issues that were central to the women's liberation movement. They used fragmented images and sound that powerfully conjured up abuse and violence against women. By avoiding the image of women as victims in these scenes the film does not empower the violence but instead goes on to stand up to it and fight back (see clip two).
Margot and Robin provocatively called themselves AS IF Productions, which stood for Anarcho-Surrealist, Insurrectionary Feminists. In 1989, Margot Nash stated that the film 'was inspired not only by the politics of feminism but by the wild and uncolonised energy of the anarchists and surrealists'. Specifically, the filmmakers were influenced by John Berger's book Ways of Seeing (1972), the anarchist revolutionary Emma Goldman, beat poets like Lawrence Ferlinghetti and filmmakers such as Jean-Luc Godard, Michelangelo Antonioni and Maya Deren. The film reflects this energy through its irreverence, humour and style.
This was their first film but both Margot and Robin have continued to be involved in theatre, live performance and filmmaking. They worked together again on Margot's next experimental film Shadow Panic in 1989. Margot's other filmmaking credits include the documentary For Love or Money (1983), feature film Vacant Possession (1994) and the television drama Call Me Mum (2005).
We Aim to Please was first distributed in 1977 by the Melbourne Filmmakers Cooperative. It has since been screened at numerous seasons of short, experimental, feminist and gay films as well as prestigious film festivals. It was awarded the Jury Prize at the 1978 L'Homme Regarde L'Homme Film Festival in Paris.