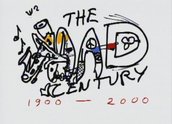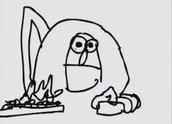 The Mad Century (2000)
Synopsis
Bruce Petty animates the 20th century's achievements and conflicts in a cavalcade of doodles and rare newsreels from the past, guided by a thoughtful voice-over (Neville Thiele), so we can better understand the present.
Curator's notes
If history books could be as entertaining and thought provoking as The Mad Century we would all be much keener students. True to his first calling as a political cartoonist, director-animator Bruce Petty looks behind the meaning of concepts, clichés and appearances.
No field of human endeavour escapes his fertile brain: art, music, industry, science, political grandstanding, human rights and human foibles are inventively connected and regularly examined for their true meaning. Well named, the mad 20th century is held up to the light so we may see some reason in it and better understand how history evolves and shapes us.
No other animation director has Petty's array of gifts: the eye of an outstanding political cartoonist and commentator, a grasp of history made even more brilliant by decades of experience, and a satirical, human touch, so rare in this age of technology. With the Flash program now part of his palette and his son (sound designer Sam Petty) as part of his team, Bruce Petty illuminates our minds (again!) as no other animator can.
Bruce Petty's filmography also includes the Oscar-winnning Leisure (1976), Hearts and Minds (1968) and Global Haywire (2007).
The Mad Century screened at the Melbourne International Film Festival and was broadcast on SBS Television in 2000.