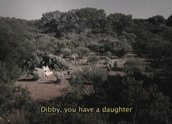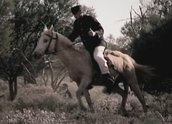 Deadly Yarns – Sugar Bag (2004)
Synopsis
When Laurel grew too big to hide from the troopers, her mother placed her in a mission, close to where the family lived, in order to maintain ongoing contact with her daughter.
Now 70 years old, Laurel Cooper, with the pain still visible on her face, tells the remarkable story of her childhood in this short documentary.
Curator's notes
Aboriginal elder Laurel Cooper, the daughter of a white man, tells the story of how her Aboriginal parents attempted to keep her concealed from the white authorities.
As government employees, the troopers removed children with white parentage from their Aboriginal families. The film tells of the compromises Cooper's mother made in order to maintain ongoing contact with her child.
Cooper explains how her mother tried to darken her skin with shoe polish, made her sit by a smoky fire, and had her cover her skin with mud. At this time in Australian history, an Aboriginal child with fair skin lived under the constant threat of being removed from their parents by government authorities.
This story resonates with the experience of Aboriginal people across Australia, particularly Aboriginal children fathered by white men. Sugar Bag and similar stories help people heal, to overcome their childhood experiences and to understand the black history of white Australia.
Sugar Bag was broadcast on ABC Television as part of Message Stick in 2004.