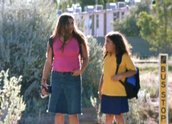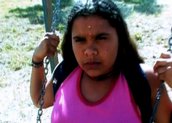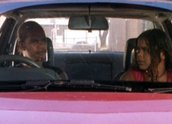 Synopsis
A short drama about the day in a life of a young teenager, who captures Alice Springs through a video camera given to her by her mostly absent father.
Curator's notes
A short film from Beck Cole of the Warramungu and Luritja nations, Flat is a poignant film that captures Alice Springs through the eyes of teenager Marnie (Carmen Glynn-Braun) who lives in a housing commission estate and is left mostly unattended to care for her younger sister (Savannah Glynn-Braun). The grainy perspective as captured by Marnie on her video camera provides an insight into her world view. Flat has a tentative, wary rhythm with an observational documentary feel to it, the movement occurring when the camera is turned towards its subject. The teenager at times turns the camera on herself, and there is the intimate self-explorative gaze of the camera that at once fuses with her own.
A wonderful aspect of the film is its potential to unnerve the audience, as the audience is made aware of its own intrusive gaze. The perspective oscillates between Marnie's perspective of being the observer to the camera being turned on her as the subject of observation. Beck Cole began her career as a teenager, reporting stories and doing weather readings for Imparja Television. She graduated from Charles Sturt University with a Batchelor of Arts in Communication and Sociology, and then went on to work in the Indigenous Unit at ABC Television. Beck Cole's other films include Plains Empty (2005), Lore of Love (2005), and Wirriya: Small Boy (2004).
Other films in the AFC Indigenous Branch drama initiative Dreaming in Motion are Black Talk, Mimi, Shit Skin and Turn Around (all 2002).