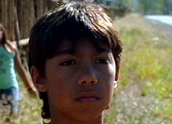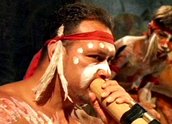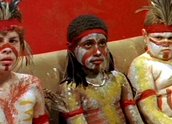 The Djarn Djarns (2005)
Synopsis
A short drama about a group of Indigenous boys who become each other's family following the death of Franky's (Hunter Page) father.
Curator's notes
The Djarn Djarns is about a group of four young culturally proud Indigenous boys who perform as a dance group in the local culture centre. The relationship between the boys is strengthened when the father of one of the group's members passes away. The story takes place on the day of the anniversary of Franky's (Hunter Page) father's death, and deals with how the emotional turbulence of this day interrupts the group's scheduled performance.
A comedy drama very much suited for young people, The Djarn Djarns is a dance film with a sports feel, and the possibility of young people participating in their cultural heritage is a very pertinent subject, as culture and arts are often in direct competition with sports, with the majority of communities participating in a culture of sports rather than participating in Indigenous cultural maintenance.
Director Wayne Blair, working within time and budget restrictions, managed to get brilliant performances from the young actors, generating affinity within the adolescent cast. Blair himself has acted in the following plays, Cloudstreet, Sunshine Club, The Dreamers, Stuff Happens, guest performer for Bangarra's production of Skins, and Richard Frankland's play Conversations with the Dead. He also directed a recent production of The 7 Stages of Grieving, starring Ursula Yovich, and written by Wesley Enoch and Deborah Mailman.
First broadcast on SBS Television July 2005. This program has also screened on NITV, National Indigenous Television. The Djarn Djarns won the following awards: 2005 – Winner Berlin Film Festival, Kinderfilmfest, Crystal Bear Award Best Short Film, 2005 – Deadly award for Outstanding Achievement in Film.
Other films in the AFC Indigenous Branch drama initiative Dramatically Black are Sa Black Thing, Plains Empty, Green Bush (all 2005) and Crocodile Dreaming (2006).