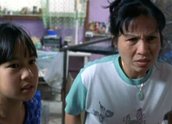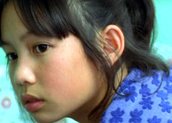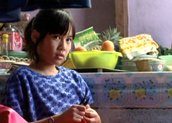 Delivery Day (2000)
Synopsis
Sixth-grader Trang (Deborah Le) starts the day keen to go to school. Her mother Trieu (Nguyen Thi Ngoc Hien) asks her to stay home. Trieu and Uncle Le (Hieu Phan) need help in the garment workshop they run from their garage. They need to finish a big order and deliver it today. Trang is dismayed. Tonight there are parent-teacher interviews and she really wants her mother to attend. Perhaps if the order gets delivered on time, they'll still make it – but one mishap leads to another and chances don't look good.
Curator's notes
Delivery Day uses a child's perspective to explore second generation immigrant experience in Sydney's Vietnamese community. The action takes place over a single day that encapsulates an irony for young Trang. Her family value high academic achievement, yet familial duty also demands that she miss school. The film uses her pained awareness of this paradox, and of the way it makes her different to many of her classmates, to look at the experience of participating in two cultures simultaneously.
Khoa Do's script, which is loosely based on his own family's experiences, treats Trang's situation with gentle humour, offsetting its challenges with a portrait of strong family bonds. Delivery Day builds gradually from details and small moments. Early scenes introduce the character relationships (clip one) and the small garment factory attached to the family's house (clip two). After things start to go wrong (clip three), the story works towards a conclusion that is unexpected for Trang and contains both humour and an understated poignancy.
Delivery Day is a portrait of a time and place. Producer Liz Watts, in conversation with australianscreen on 27 May 2009, says it was important to capture a strong sense of a specific world she considers 'so particular to Sydney's western suburbs' – while at the same time evoking the broader experiences of the children of immigrants elsewhere in Australia.
Most of the film was shot on location in a real backyard garment factory in Yagoona in Sydney. Cinematographer Robert Humphreys and designer Melinda Doring present this as a world rich with colour, infused with filtered light, seen through a child's eyes. Liam Egan's sound design blends environmental sounds with a score by Stephen Rae, and there are strong performances from a cast of both experienced and first-time actors. According to Watts, the team also drew inspiration from Vietnamese films like Cyclo (1995, Anh Hung Tran).
Watts and director Jane Manning met Khoa Do while working at multidisciplinary arts centre Casula Powerhouse and developed Delivery Day as a submission for the SBS Hybrid Life series. Hybrid Life's 13 half-hour dramas and documentaries explored second and third generation immigrant experience in Australia, to coincide with the centenary of federation.
Khoa Do went on to write and direct features including The Finished People (2003) and Footy Legends (2006). Several of Watts's subsequent projects examine cross-cultural and immigration themes, including Jewboy (2005), Little Fish (2005) and The Home Song Stories (2007).
Delivery Day was broadcast on SBS and screened widely at international festivals, winning awards at the Berlinale, Palm Springs International Shortfest and the Locarno International Film Festival. It was nominated for Best Short Film at the 2001 IF Awards and received AFI nominations for Best Short Fiction Film and Best Screenplay in a Short Film.