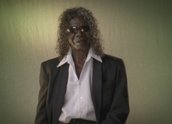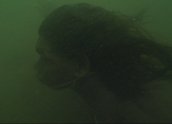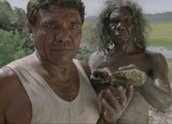 Crocodile Dreaming (2006)
Synopsis
The removal of a sacred stone turns one small community in Arnhem Land upside down. Burrimmilla (David Gulpilil) returns to his homeland and, along with his estranged brother Charlie (Tom E Lewis), embarks on an epic quest to find the stone and return it to the place it belongs.
Curator's notes
Crocodile Dreaming fictionalises the world of the Yolngu peoples, taking the audience on a journey across rivers and swamps and into the spectacular Arnhem Land escarpment country to tell a story about the relationship of the people to their natural environment and landscape.
This film seamlessly passes between representations of the natural and spiritual worlds as it portrays Yolngu lifestyle, customs and cultural practices and demonstrates the roles and responsibilities of the Yolngu custodians in maintaining all aspects of their dreaming.
With an entire Aboriginal cast and set within an Aboriginal community, Crocodile Dreaming places itself within a Yolngu cultural framework and worldview. The sacred stone central to the storyline represents the peoples' dreaming, their songs, stories and ceremonies; the loss of the stone threatens their very existence.
An enjoyable and insightful film, Crocodile Dreaming offers a new way of seeing and understanding the relationship between Yolngu peoples and their natural, cultural and spiritual worlds. It portrays the ongoing maintenance of Yolngu culture and heritage by the traditional custodians. This film is a must for anyone interested in fictional representations of Aboriginal peoples' beliefs, social organisation and cultural traditions.
Crocodile Dreaming is part of the AFC Indigenous Branch drama initiative Dramatically Black. The film had its world premiere at the Adelaide Film Festival on 28 February 2007. Other films in the Dramatically Black series are Sa Black Thing, Plains Empty, The Djarn Djarns and Green Bush (all 2005).