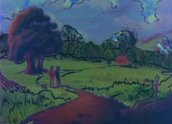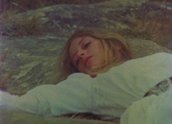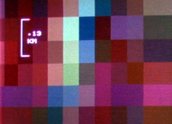 Camera Natura (1986)
Synopsis
A proposed film critique of white Australian cultural history, specifically the European construction of images of the Australian landscape, Camera Natura has variously been called a montage film and a film essay. A montage of images – early colonial maps, charts, paintings, staged scenes, clips from feature films and documentaries, photographs and television commercials – is accompanied by competing voices and music on the soundtrack or reading of found text, providing narration.
Curator's notes
The origin of Camera Natura was the research by Ross Gibson into the representation of the Australian landscape by colonial writers and explorers, which also resulted in a series of essays on cultural history published in The Diminished Paradise (1984). Camera Natura was intended to be suggestive rather than conclusive in attempting to sharpen our awareness of the extent to which the majority of Australian feature films, in particular, have been 'about the landscape'.
A second series of essays published under the title South of the West (1992) included 'Letters from Far-off Lands: Two Studies of Writing in Exile' and 'The Nature of a Nation: Landscape in Australian Feature Films'. Gibson's film Wild (1993) examines the impact that European civilisation has had on the Australian environment.
Ross Gibson continues to explore the Australian landscape in his work as Professor of Contemporary Arts at the University of Sydney. His current research projects include the the role of narrative in scenario planning and the mapping of cultural assets and emotional attachments in regional Australia.